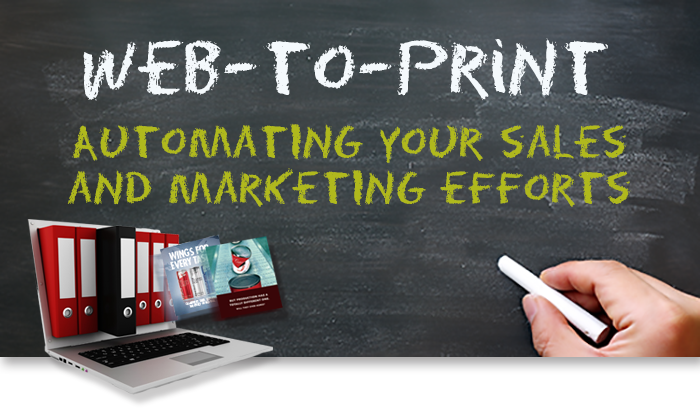 Automating your sales and marketing efforts
To be successful, communications need to be received by the right people at the right time.
Web-to-Print 2.0 from Goodway Group lets you be successful at both.
We create customized web portals that provide 24/7 on-line accesses to your marketing collateral – giving your sales team, channel partners, and customers access to the materials they need - exactly when they need it.
Web-to-Print 2.0 from Goodway Group gives you:
Browser-based dashboard control of all your communications assets
Better support for your sales team with access to the most current, personalized sales and marketing information
The tools to track and report on collateral usage and costs by campaign and measure ROI
The flexibility and cost benefit of just in time inventory
View our video to see how Goodway Group can streamline your marketing efforts.