tell us where to mail your free hardcopy book, The Designer's Guide To Inkjet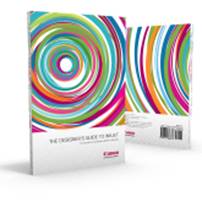 A new printer might not seem all that amazing, but trust us, the Canon i300 truly is.
It's the highest-quality inkjet printer in the industry
It's THREE TIMES as fast and TEN TIMES as productive as other printers
It prints at speeds of 300 pages per minute
And you won't find it anywhere else in New England.
Be part of the inkjet revolution
INNOVATION THROUGH COMBINATION
For a long time, there has been a void between offset, digital and roll-fed color inkjet printing. The solution? Combining the three technologies into one in the i300. This exclusive equipment provides personalization, speed, and quality at all volumes. This is new territory in the world of print. We call it "the Zone of Disruption."
HIGH-IMPACT PIECES AT LOW-IMPACT COSTS
By combining the media and application flexibility of sheet-fed production with the efficiencies of inkjet, the Canon i300 gives you more bang for your buck – without sacrificing quality. It provides full coverage with each sheet receiving up to 80 million droplets of ink that are less than the width of a human hair.
BIG JOB? SMALL JOB? NO PROBLEM.
The Canon i300 prints at speeds of 300 pages per minute with offset results on a wide variety of stocks. And, because it's cut-sheet, there's more flexibility than roll-fed equipment, meaning it is suitable for all projects. If speed, personalization, quality, and volume are important considerations for your project, we have the solution.
Don't get left behind — talk to the experts at Goodway today