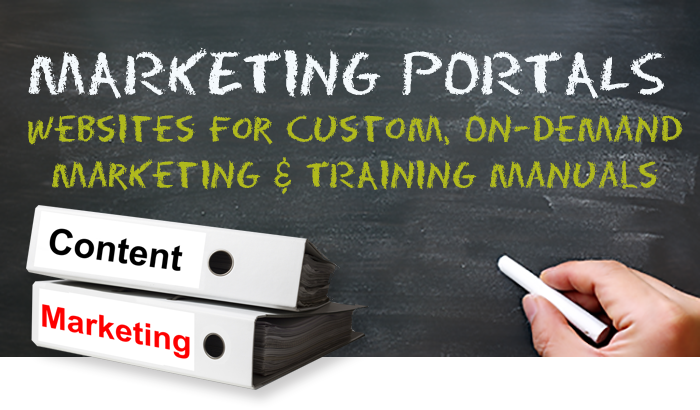 Websites for Custom, On-Demand Training, Marketing and Service Manuals
Do you have a HIGHLY EFFICIENT, web-driven process for ordering, creating, producing and shipping your training, marketing or service manuals? Can you produce, bind and ship custom manuals on the SAME day as when the order was placed? Are you still wasting money storing print materials instead of generating them ONLY when needed? Do you have the ability to create CUSTOM manuals from either existing files, new files or uploaded ones?
If not, then Goodway is the best way to make your business run smoother, faster, and more economically. We provide unique expertise in developing an end-to-end business process for managing your training, marketing, sales or financial documents.
With the Goodway solution, you use your existing or original content and setup a cloud-based website that automatically creates finished documents, such as training and sales manuals, using various content sections. The manuals are "constructed" with content sections on the website or from uploaded new content, and are proofed on-line. Once ordered, they are printed in full-color, monochrome or both on high quality, digital presses. Or if quantities warrant we can print them on our offset presses.
Our specialized process provides guaranteed shipping of your custom manuals to anywhere around the globe on the SAME day as ordered!
Goodway can produce up-to-date, high quality manuals with content that can vary by course, region, language or any number of variables and bound with convenient, lay-flat spiral coil binding. We can even add other non-printed materials into our kitting/fulfillment process. Your inventory will be maintained by us and replenished on demand. And when you want to review who is ordering what, what has been ordered and other important metrics you can easily do that using our advanced reporting tools.
If you are a training, marketing, or sales manager looking to save money and increase efficiency in your manuals creation and production, talk to the experts at Goodway about our custom marketing portal solutions.